Shipping Available
Below is our flat rate shipping cost for our yard greeting products. Please note this is based on ground shipping. Rushed shipping can be selected at checkout but will be quoted separately.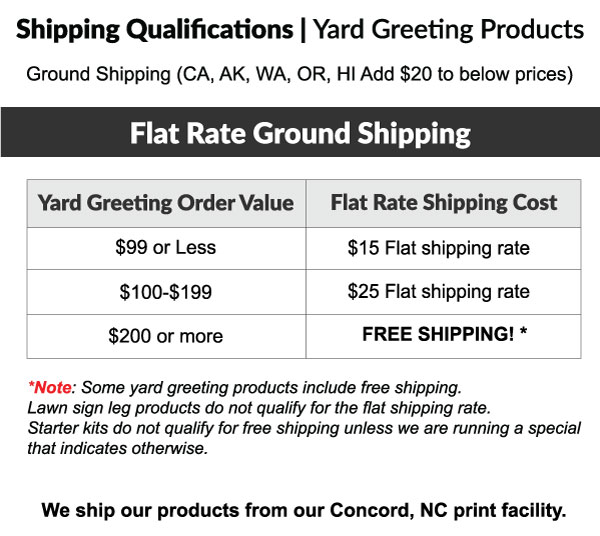 Yard Greeting Starter Kits - Shipping
Ground shipping costs for our Yard Greeting Starter Kits range from approximately $150-$800 depending on the kit and delivery location.
All Other Products - Shipping
Since we offer a variety of products in custom shapes and sizes, each order has to be custom quoted for the shipping cost. If you would like to know an estimated shipping cost before your order is placed simply chat with us online, email us at hello@deadlinesigns.com or call at 980.222.1301. You can also select "Request a Quote" at checkout or "Invoice Separately" and we will send you a separate invoice for the shipping cost.
NOTE: Save on time and money by picking up locally at our office location.