Product Description
Yard Signs are commonly used in lawns, roadsides, political advertising, real estate signage, business promotions, and event programs. Our yard sign kit includes 24" x 18" full color prints and H-frame stakes for displaying your signs. Our budget-friendly prices are designed to help you stretch your budget without cutting on the quality. The more yard signs you buy, the more you save.
Yard signs make great informational signs and direct attendees to weddings and other events.  These signs can be set up quickly and easily. We offer single sided and double sided options. Yard signs can also be ordered in landscape or portrait orientations.
4 mil corrugated plastic is a tough plastic rigid substrate that is great for outdoor use. It has flutes to give the material durability making it perfect when using wire stakes that run through the hollow areas of the flutes. Yard signs are weather and moisture resistant although we recommend removing them in extreme weather conditions including very windy conditions.
All of our yard signs are digitally printed directly to the material with UV ink. This method of printing offers great quality with no need for lamination or worrying about vinyl peel up. Our printing process  allows for full-color printing with a fast turnaround at no additional charge. 
Uses:
» Tournaments
» Outdoor Signs
» Event Signs
» Real Estate Signs
» Construction Signs
» Yard Signs
» Political Signs
» Business Promotion Signs
Benefits:
» Versatile
» Economical
» Lightweight
» Water-Resistant
» Durable
» Reusable
» Indoor/Outdoor
KIT INCLUDES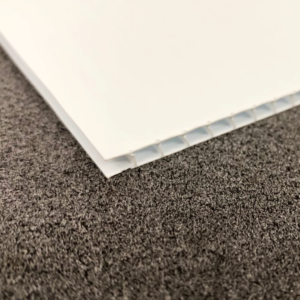 Print
- 4 Mil Corrugated Plastic
- Single Sided or Double Sided Available
- Full Color Print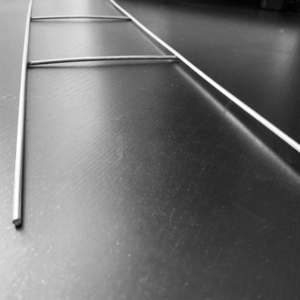 H-Stake
Our Yard Sign Kit includes 1 H-Stake per lawn sign. The wire H-Stakes are 10"W x 30"H used to place your sign into the soft ground surface. The rods slide directly into the vertical flutes and the bottom rods go into the ground. Each wire stand is made of 9 gauge steel with a galvanized finish.
SPECIFICATIONS
Landscape 24"W x 18"H ; Portrait 18"W x 24"H
Available Single or Double Sided, Weather Resistant, Lightweight, Durable, Easy Installation, Reusable, Includes 1 standard wire H-Stake with each print
Digital Printed with UV Ink, Full Color, High Quality Print available if requested
With proper placement, care, lawn signs can last 2+ years