Product Description
Congratulate your grad by decorating your yard with one of our custom graduation lawn signs. These signs are an inexpensive way to show your school spirit and support your graduate for their great accomplishment. Choose from one of our unique and creative designs that showcase your graduate. Our senior yard signs can be customized with an optional photo, name, school name, and even a personalized message. Show your seniors how proud you are by creating them a personalized yard sign. Once the graduation is over, these yard signs make a lovely memento that graduates will remember.
Made of 4 mil corrugated plastic, these signs are a tough rigid substrate that is great for outdoor use. It has flutes that give the material durability making it perfect when using in the yard with wire stakes that run through the hollow areas of the flutes. Our yard signs are weather and moisture resistant although we recommend removing them in extreme weather conditions including very windy conditions.
These yard signs are digitally printed directly to the material with UV ink. This method of printing offers great quality with no need for lamination or worrying about vinyl peel up. Our printing process allows for full-color printing with a fast turnaround at no additional charge. 
*For customization details on the graduation sign please email information and images to hello@deadlinesigns.com*
Uses:
» Graduation Signs
» Class of Signs
» Senior Signs
» Event Signs
» Decorative Signs
» Supportive Signs
» Community Signs
» School Signs
Benefits:
» Easy Setup
» Lightweight
» Indoor/Outdoor
» Durable
» Water-Resistant
» Economical
KIT INCLUDES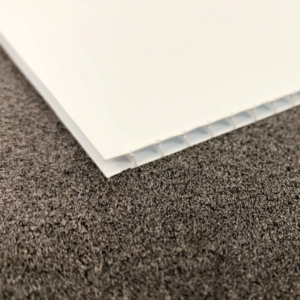 Print
- 4 Mil Corrugated Plastic
- Single or Double Sided Available
- Full Color Print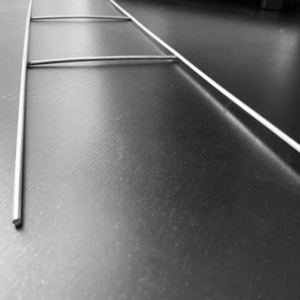 H-Stake
Our Graduation Lawn Sign Kit includes 1 H-Stake per lawn sign. The wire H-Stakes are used to place your sign into the soft ground surface. The rods slide directly into the vertical flutes and the bottom rods go into the ground. Each wire stand is made of 9 gauge steel with a galvanized finish.
DESIGN OPTIONS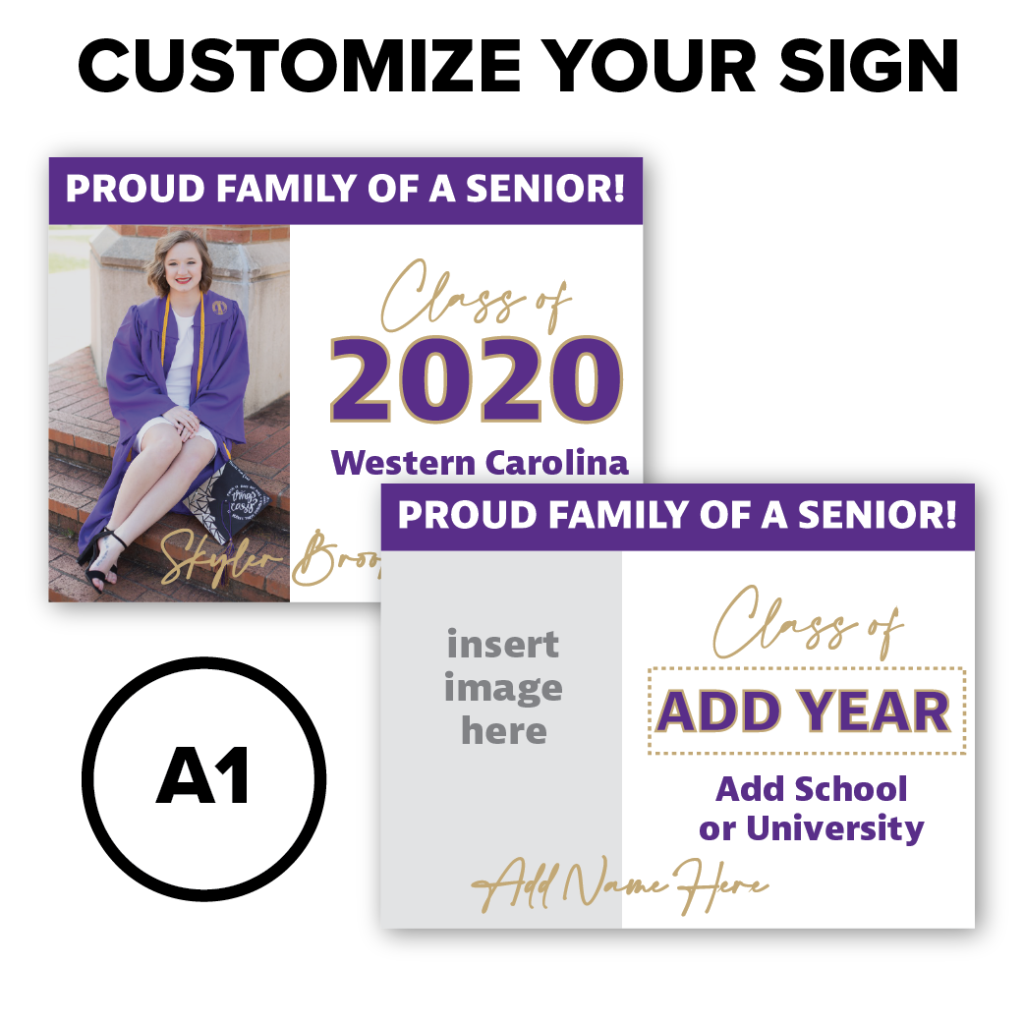 A1
Customize each section below:
- Graduate Year
- School/University
- Student Image
- Graduate Name
- Choose 2 Colors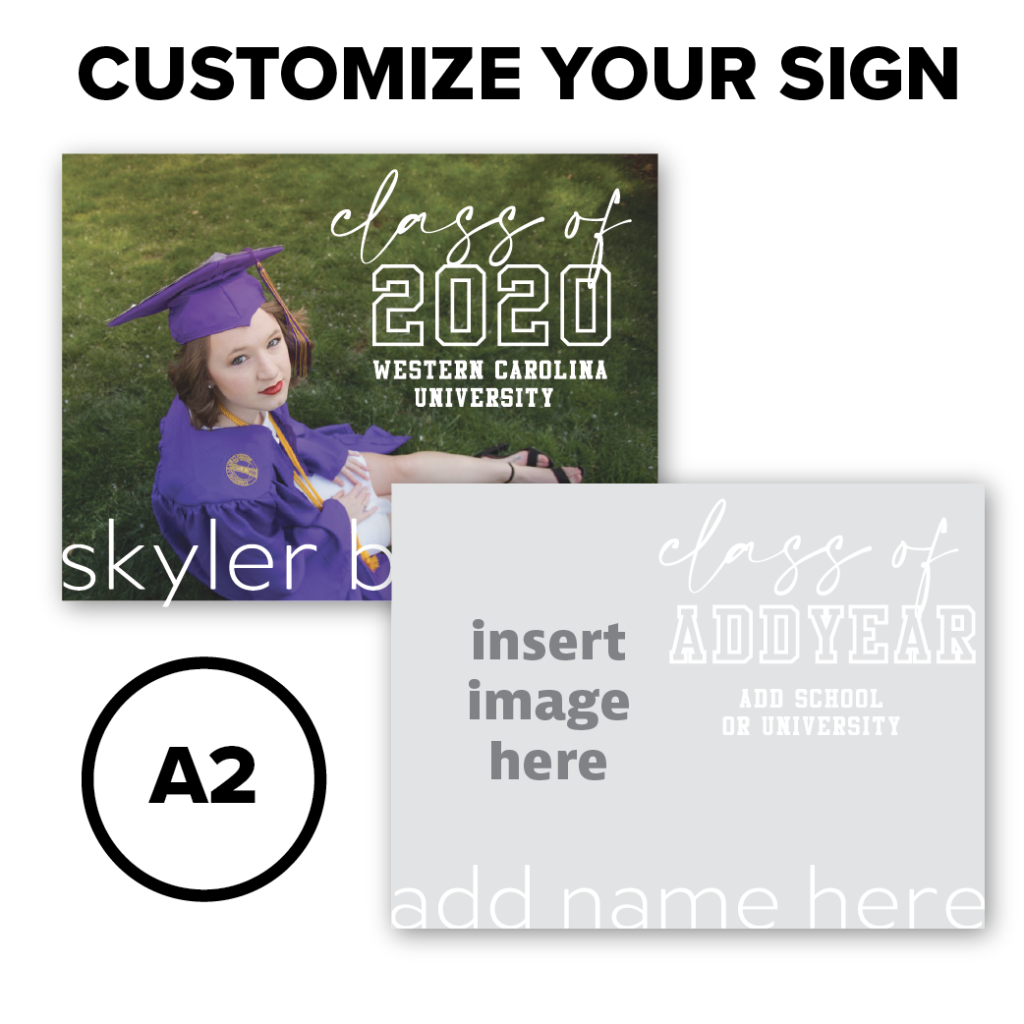 A2
Customize each section below:
- Graduate Year
- School/University
- Student Image
- Graduate Name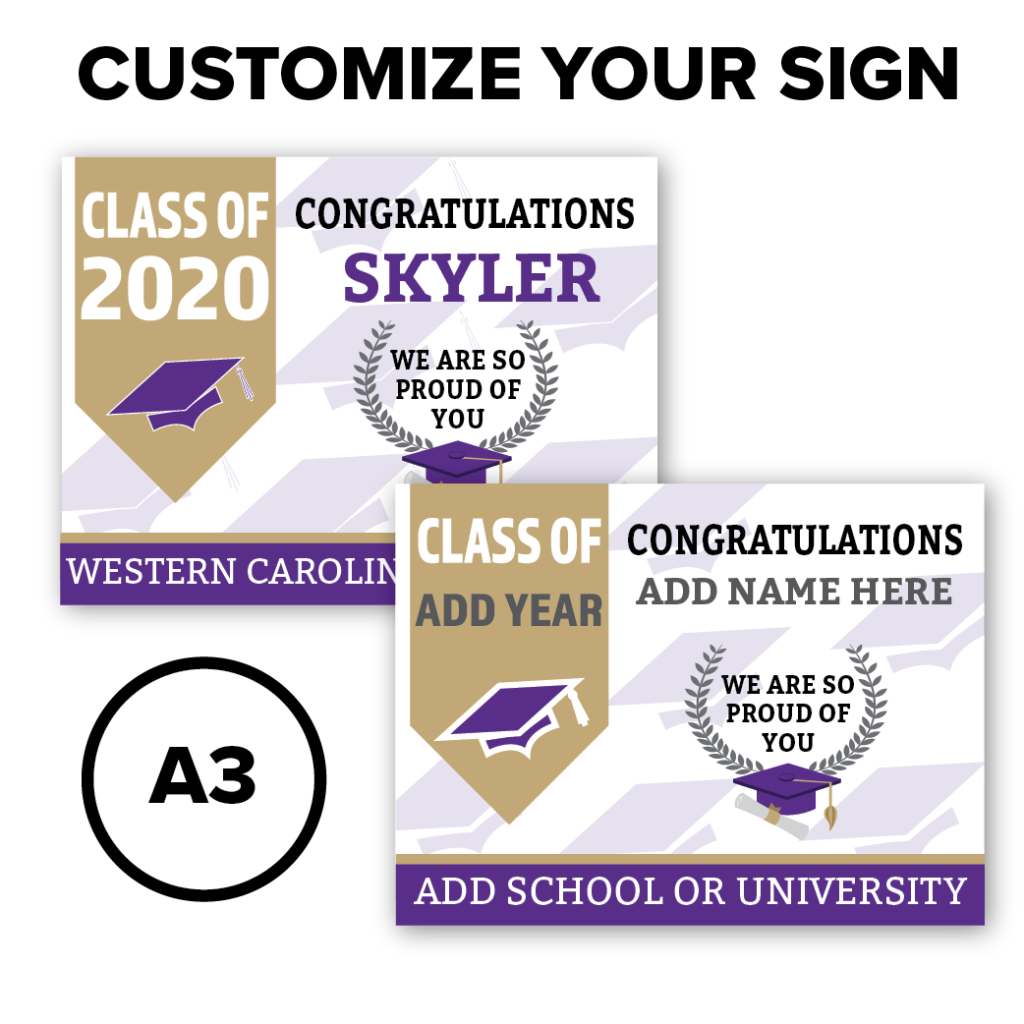 A3
Customize each section below:
- Graduate Year
- School/University
- Graduate Name
- Choose 2 Colors
SPECIFICATIONS
Available Single or Double Sided, Weather Resistant, Lightweight, Durable, Easy Installation, Reusable, Includes 1 standard wire H-Stake with each print
Digital Printed with UV Ink, Full Color, High Quality Print available if requested
With proper placement, care, lawn signs can last 2+ years